Industry News
GE Lighting Presented With Graybar��s Supplier Excellence Award
Graybar, a leading distributor of electrical, communications and data networking products and provider of related supply chain management and logistics services, presented GE Lighting with the Graybar Supp LightBAR™ technology and patented AccuLED Optics™ system offering precise optical control in a low profile aesthetic design. Available in pendant and wall configurations, the versatile luminaires are designed for both indirect general illumination and highlighting architectural features for a wide variety of applications. The series is the first LED asymmetric uplight luminaires of its kind available on the market today.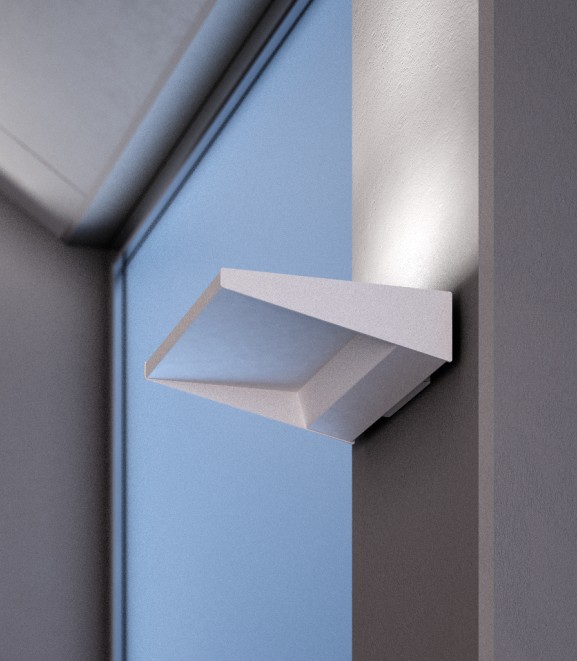 Designed with Cooper Lighting's proprietary AccuLED Optics system, the Asyx luminaires offer unmatched optical performance resulting in an efficacy of 86 lumens per watt (lm/W). The series is available in 3000K (80 CRI) and 4000K (70 CRI) CCT, while consuming 70-watts and delivering 6,000 lumens. The luminaires outperform similar traditional H.I.D. fixtures with a 25 percent improvement in efficacy and a rated system life of 50,000 hours. With most asymmetric lighting applications typically at high mounting heights, which require expensive lifts for servicing, this improved rated life translates to major cost benefits. Additionally, the superior optical performance allows for greater spacing between fixtures, so fewer are required in total.

The Ametrix Asyx series features a sleek, minimal profile available in two housing designs, including the classic wedge shape (Asyx-WL) and the slim tray shape (Asyx-TL). The Asyx luminaire's mounting options include wall mount, single pendant and dual pendant. The unique low profile design, which doesn't require a parabolic reflector as do typical fixtures, is made possible by Cooper's AccuLED Optics system.

The standard integral driver is compatible with 0-10V dimming systems providing built-in dimming for added flexibility to any space. Fixture housing color options include white, silver, black and bronze with custom colors available.