Industry News
Philips and Jones Lang LaSalle Support for Miami Tower LED Exterior Lighting Project
Miami Tower has been a signature landmark for years. And this time, it's adopted a new LED lighting system. Miami Tower rises contains 623,000 square feet of commercial space. The team of Jones Lang LaSalle, Philips Color Kinetics and LED Source identified the optimal LED lighting solution based on long-term operational savings.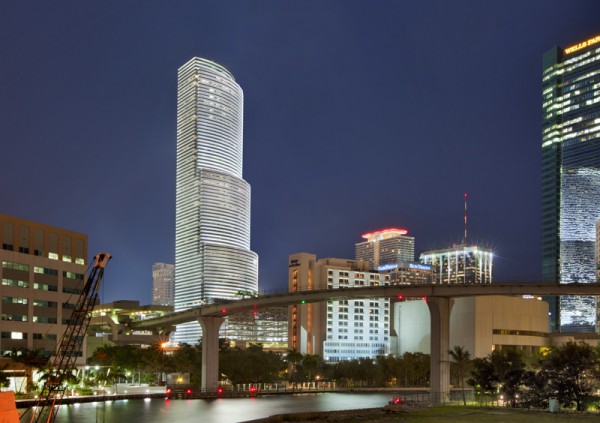 The installation team replaced nearly 400 metal halide lights that consumed 1,000 watts each, which were limited to only a few static colours. Now, there are 216 ultra-modern LED fixtures able to produce 16 million colours and hundreds of dynamic lighting effects. The system is managed by a software application that allows operators to change the tower lighting at a keystroke and virtually in real-time.

It will reduce lighting energy use by more than 90 percent. The building's management team says it will save tenants and the building's owner nearly $260,000 per year in energy and related operating costs. It will also reduce CO2 emissions by more than 1.2 million pounds.

Custom light shows will also be available at the push of a button. These shows will be used to celebrate holidays and promote special events.