Industry News
MEGAMAN? Innovative LED Lighting Blinks at Asia's Largest Autumn Lighting Fair
Thanks to its technological advancement and innovation in energy-efficient lighting, MEGAMAN® achieved global recognition at Asia's largest autumn lighting fair, the Hong Kong International Lighting Fair 2012. During the four-day trade show, MEGAMAN® showcased the latest LED lighting products to incorporate its cutting-edge technology and featured hundreds of top buyers from around the world, confirming MEGAMAN® as a global thought leader and pioneer in the field of LED lighting.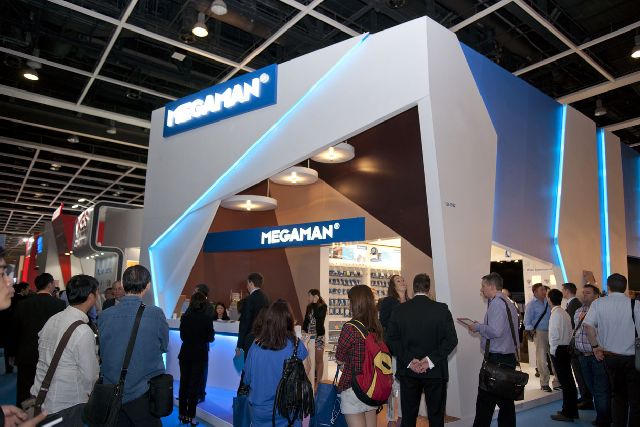 MEGAMAN® unveiled the 16W LED Classic, 24W TECOH® LED modules and the long-awaited LED products at the kick-off ceremony, sharing the uniqueness of the MEGAMAN® LED light sources as well as how they optimize efficiency for commercial and residential applications. Product highlights included:

TECOH® LED Modules
The TECOH® LED modules create a new format for lighting applications. The TECOH® MHx and CFx series add ultimate flexibility to various lighting designs by offering application-ready solutions that can be easily adapted for use with existing luminaires. The superb energy-efficiency and light performance of the TECOH® MHx LED modules in 24W won the Hong Kong International Lighting Products Award 2012 - Best of the Fair Award for "Light Source", and the TECOH® CFx LED light engines are certified to Zhaga Interface Specification Book 2.

LED Classic and Candle Series
Thanks to the groundbreaking enhancement of thermal management, the new additions to the MEGAMAN® LED Classic and Candle series deliver superior light effect and heat dissipation with a smooth heat sink surface for protection against dust settling. Users can also enjoy an even light distribution of 330-degree illumination for general lighting and decorative lighting.

MEGAMAN®'s new addition – the LED Classic in 16W – is designed with breakthrough technology for true replacement of 100W incandescent lamps with high efficacy at 95 lumens per watt.

Dimmerable LED AR111 Reflectors
A perfect alternative to the 75W halogen AR111 reflector with linear dimming effect is now available. Empowered with the MEGAMAN® patented Thermal Conductive HighwayTM (TCH) technology, the dimmerable LED AR111 lamps deliver thermal control for optimal performance in a similar size to halogen AR111 lamps.

"As a long-time technology leader in the energy-efficient lighting field, MEGAMAN® is enthusiastic about the growth potential of the emerging trend of LED lighting," said Fred Bass, Managing Director of Neonlite International Ltd. "MEGAMAN® is proud to advance its success with LED technology, initially in professional reflector lamps, and now in modules and consumer LED lamps that have the broadest replacement range available."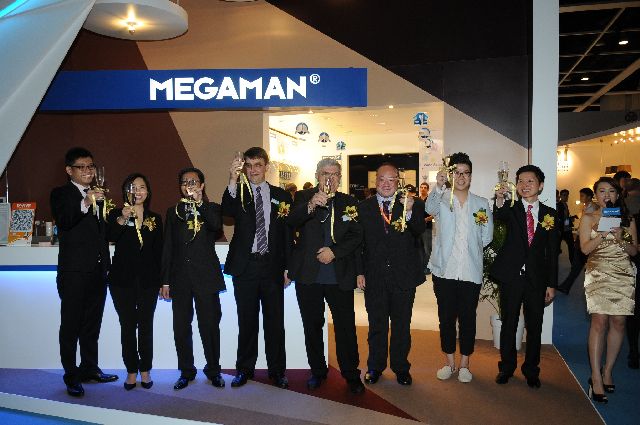 The MEGAMAN® management team and honourable guests held a toasting ceremony for new product launch.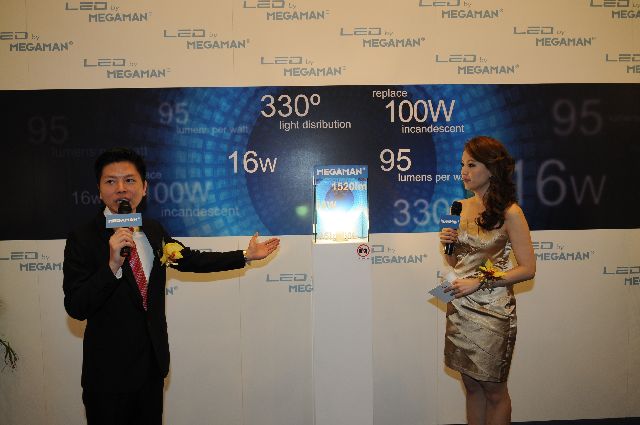 MEGAMAN® unveils its LED flagship product – the LED Classic in 16W, an ideal replacement for 100W incandescent bulbs.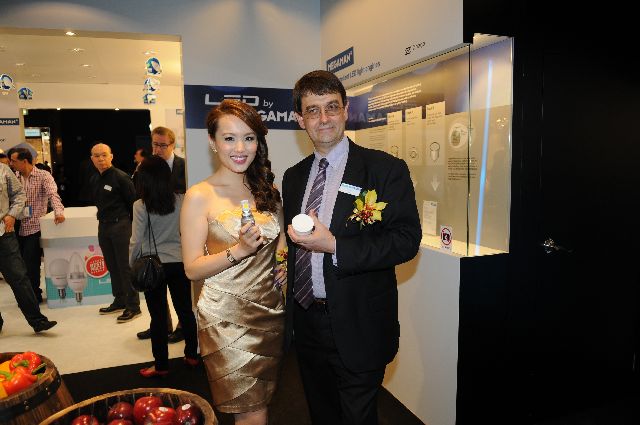 The TECOH® MHx and CFx LED modules are designed with the future in mind.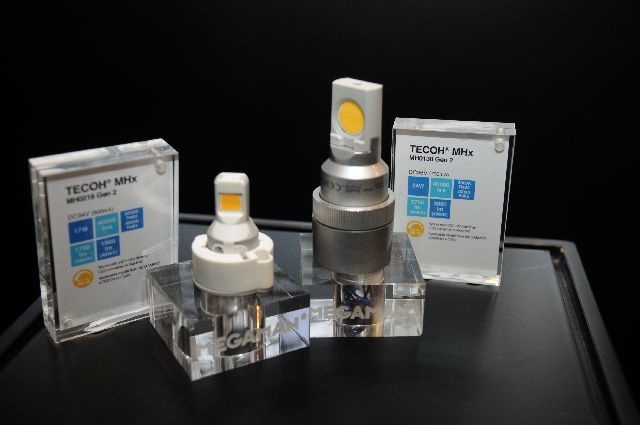 The MEGAMAN® TECOH® MHx LED module in 24W won the Hong Kong International Lighting Products Award 2012 – Best of the Fair Award for "Light Source".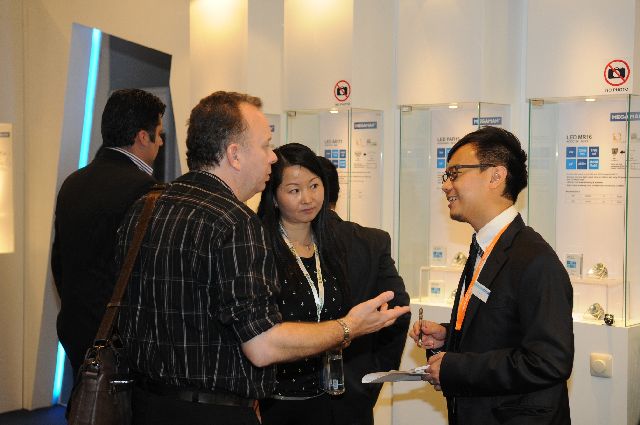 MEGAMAN® representative and buyers at the exhibition explore business opportunities.